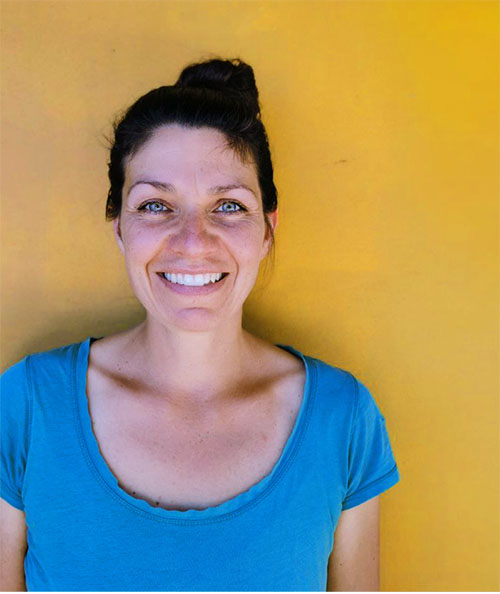 About me
---
Karima is what I am called.
My name means "the generous one," "the noble one," "the one who gives from the heart." I wear my Arabic name gratefully and with pride. Because my name is what defines me the most. It is program ;).
My Arab roots have always called and fascinated me. People in their diversity and individuality have always inspired and excited me. They brought with them traveling, living in other countries, a fascination for languages and exploring roots. Right now we are in South America indefinitely. It is an incredible adventure and I am so grateful that my family is as adventurous as I am. That includes two little people and my sweetheart. Together we are growing on each other, with each other, and for each other as well. Little people are my greatest teachers and I am incredibly grateful and in love with them. My beloved is both, teacher and lover. I love much more than "only" my family: sports, creative work, loud music, extensive and hearty laughter, yoga, Taaaanzeeeen, singing loudly, digging in the earth, nature, nature, the sea, meditating, healthy food, gladly vegan and raw, losing myself in things....
I once studied Arabic studies at the FU Berlin. However, the roots I wanted to explore changed. They were no longer my own and those of the Arabic language. Rather, I began to question the roots of all of us. Since my first pregnancy and especially since my first birth, they occupied and fascinated me.
Where do we actually come from? How can a birth happen naturally in our time? How did it happen in the past? Why do our babies function the way they do? Is the approach I take for granted and normal perhaps inappropriate? But how else can it work? I researched, read many books to find answers to my questions. And suddenly I was a doula and a species-appropriate coach- attachment parenting coach.
As a doula I work with women and prepare them for their birth, the greatest miracle of nature. This requires a special attention and humility for this most indescribable of events. I am happy to have accompanied so many wonderful people and look forward to all those who are yet to come.
During my work as a doula, I realized that many women need another professional accompaniment. Namely, that of a trauma counselor. For me it was a logical consequence to complete a training as a specialist counselor in psychotraumatology. A professional accompaniment of women with such experiences is immensely important, so that these intense events can be processed. I accompany and counsel women online on these topics. We have an intimate protected space that allows us both to work together in a familiar place and to open up.
Also as a coach I offer courses and individual consultations on the topics around the birth and the time with the baby: carrying, sleeping, diaper-free, care, baby led-weaning. I once got to know all this under the label artgerecht. Today it is much more complex for me. That's why I no longer call myself a species-appropriate coach, attachment parenting coach. I call myself a coach. I have learned so much, I have educated myself and all this knowledge flows into my courses and consultations. It would be inappropriate to call them only "species-appropriate".
My path continues and I am curious on which section of the road we meet. I am already looking forward to you and your story.
Fortbildungen

2021 Fachberaterin für Psychotraumatologie (zertifiziert von DeGPT / FVTP)
2020 Die Lust der Frau
2020 Emotionale Narben einer Geburt achtsam begleiten –  Geburtsverarbeitung mit Brigitte Meissner
2018 Die Weißheit unseres Schoßes 
2019 Hilfreich miteinander sprechen
2017 Gewaltfreie Kommunikation nach Marshall Rosenberg
2017 Paramana Doula Course mit Dr. Michel Odent und Liliana Lammers
2017 Spinning Babies mit Jennifer Walker
2016 Ausbildung Doula
2016 Ausbildung Coachin
2015 Grundkurs Kinaesthetics in der Erziehung
2011 Studium Arabistik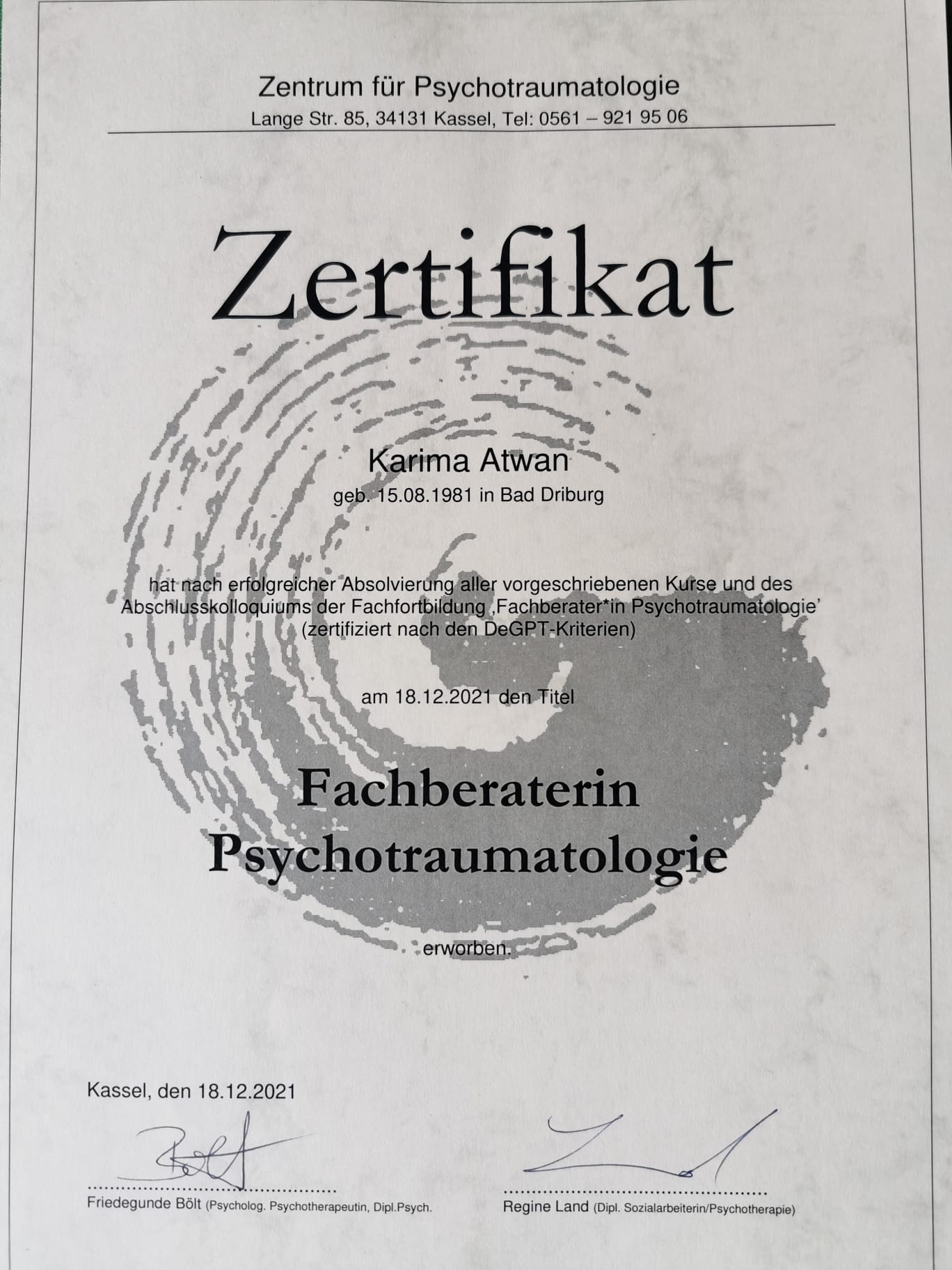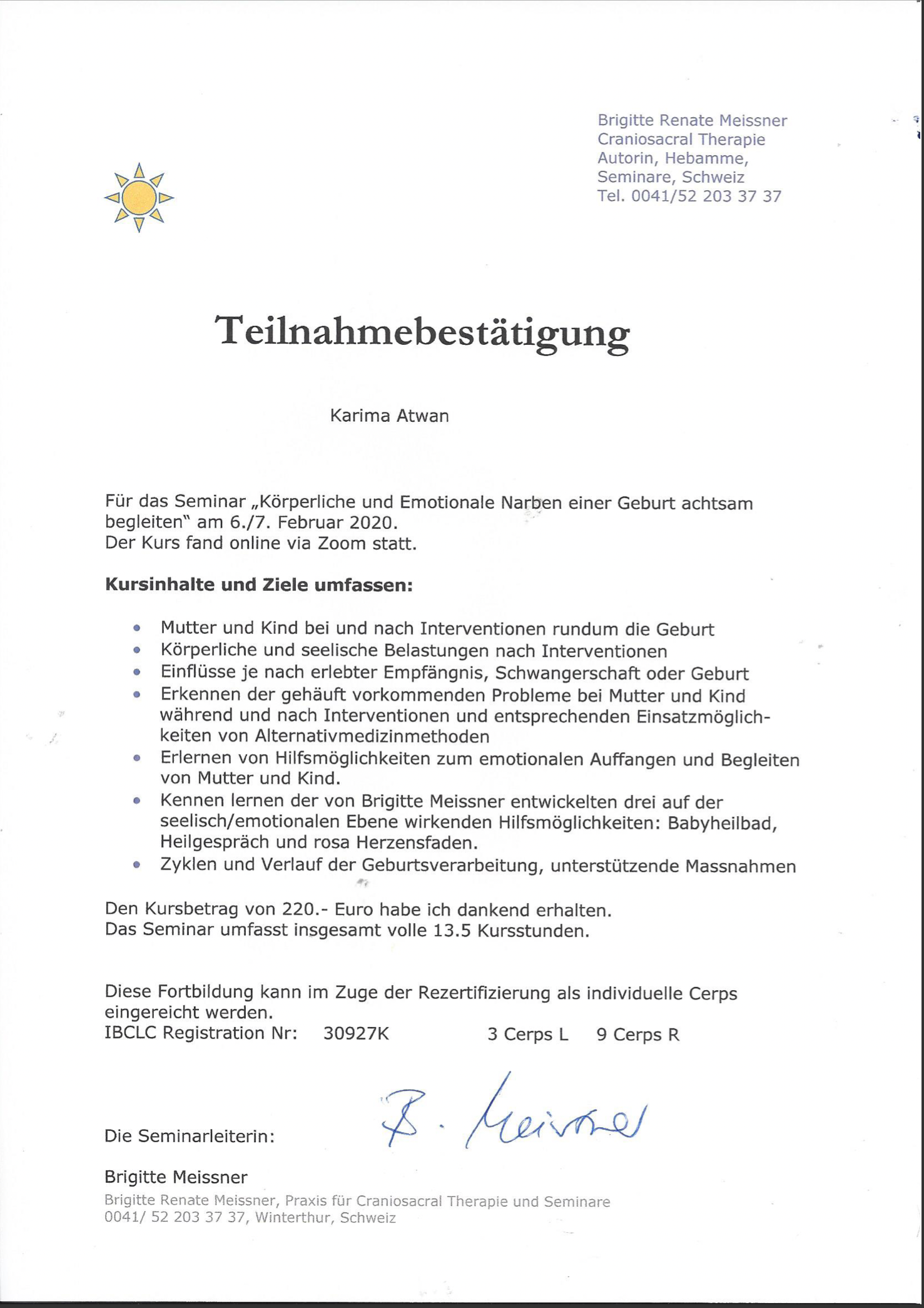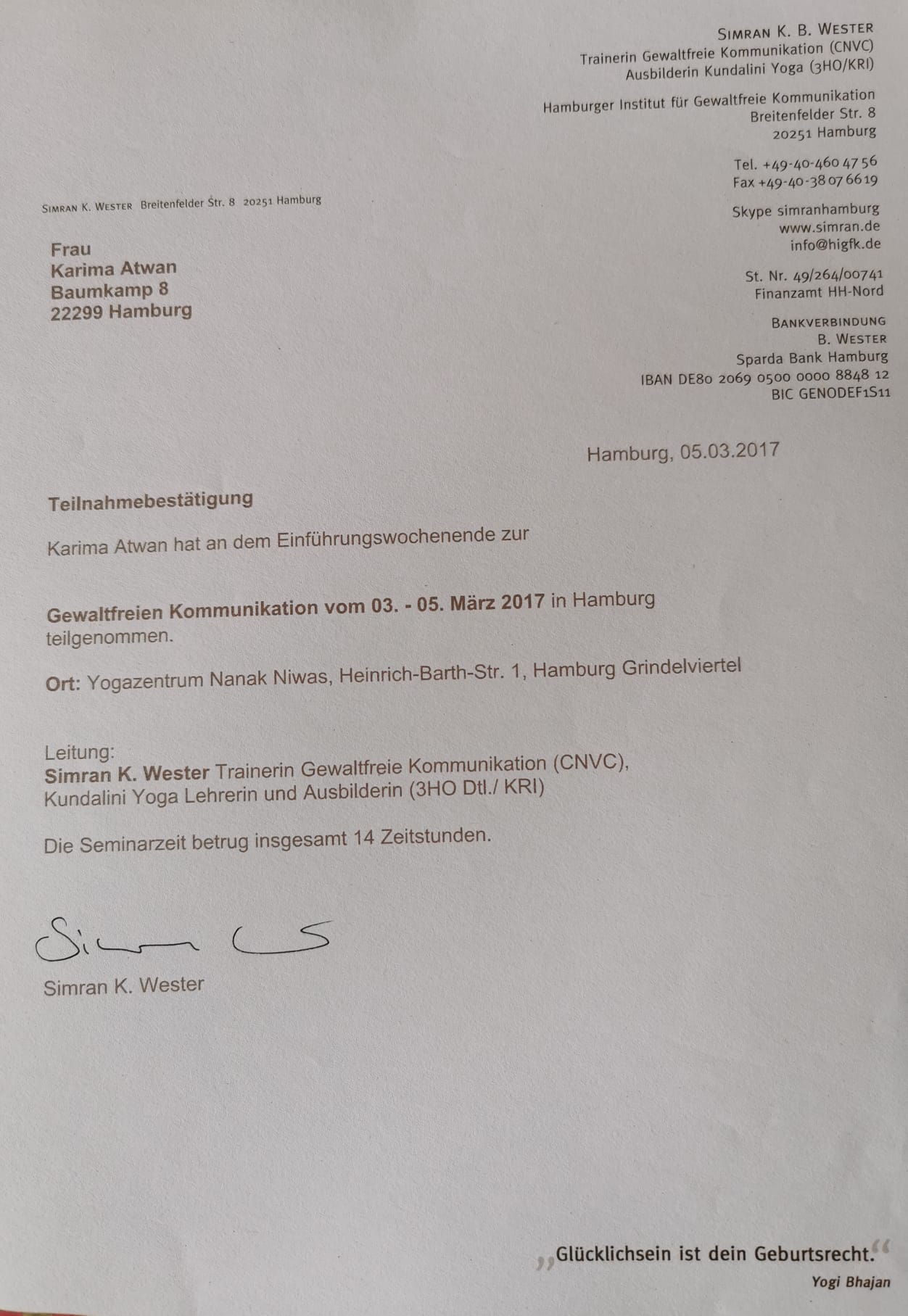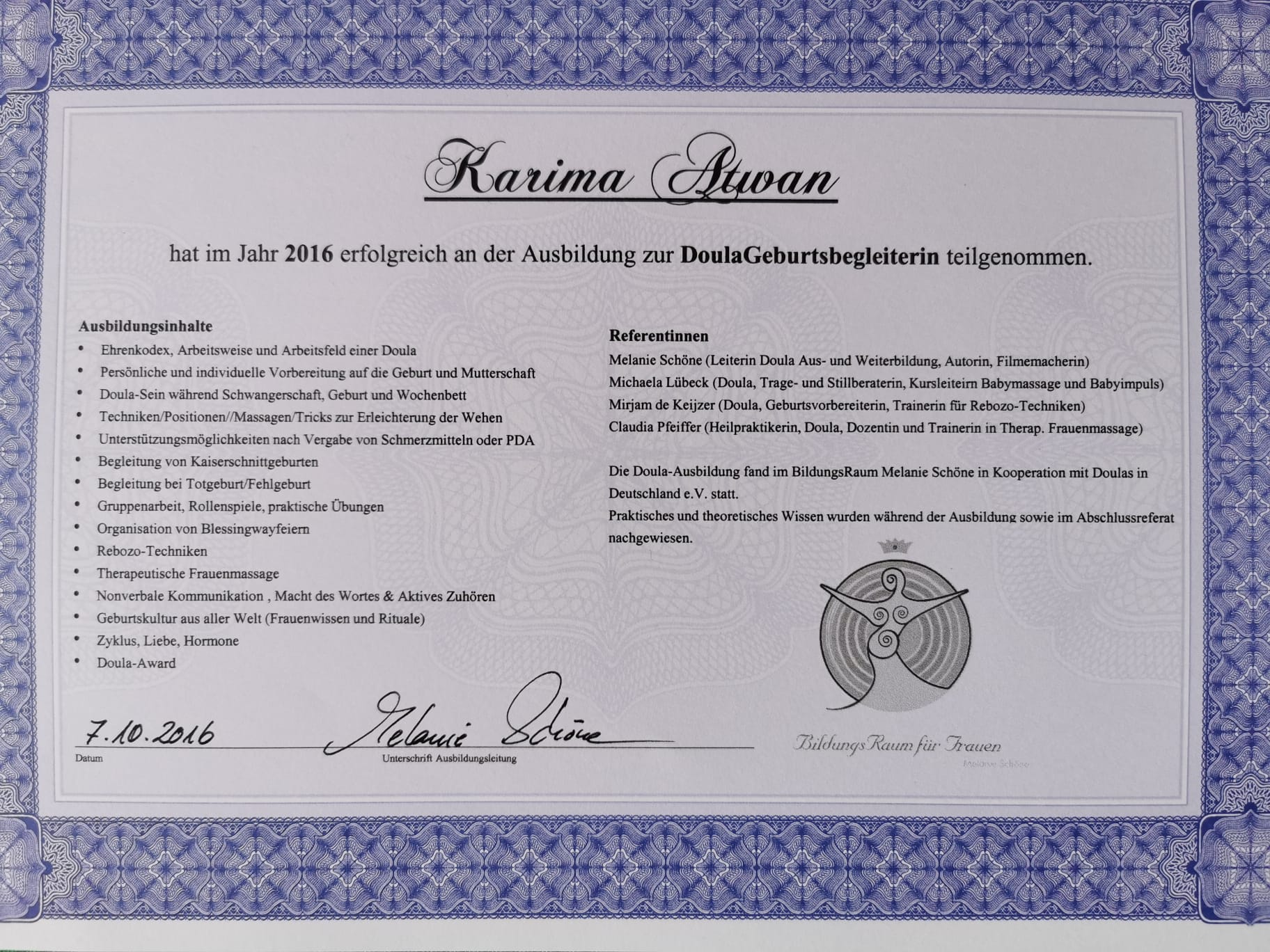 Contact
---
Karima Atwan
Doula, Coach and
Specialist consultant for Psychotraumatology
Telefon: +598 995 185 86